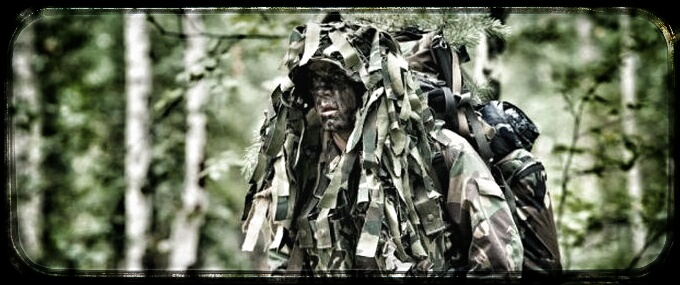 Introduction course for Mil.Ex. – Level 5, grade 1 & 2
General course purpose.
 
To maintain a flow of players in to the world of airsoft and deliver future quality players. 
 

SSMG's
goal with this Mil.Ex. course.
 
To deliver new attendees to the world of airsoft, within the highest level of airsofting and deliver qualified Mil.Ex. airsofters that can equally match or outmatch any person regardless background without the new attendee having any previous knowledge or requirements from airsofting. 
 

Who can apply?
 
Course is in English or Swedish. Anyone from any country who is +18yrs.  
 

Who is this course suitable for?
 
Any airsofter, military or outdoors person who likes a challenge. Or anyone who wants to freshen up their outdoor experiences in a staged environment or wants to upgrade their airsofting. 
 
 

Why join at this level?
 
This level offers the most realistic experience within military experience in an airsoft environment. That is why we call it Mil.Ex. (Military Experience). SSMG´s consultants at this level are from military special forces. 
The agenda is set by SSMG in co-op with military advice so that you get the best and most realistic experience. 
Ever wanted to know and experience what the special forces are up to? 
Well this is a good chance to get in to it and bring things to a level that few master within airsoft. 
 
 
 

Why do this course?
 
More than 80% of the players quit within 12h at a level five event. Note that many of them also have a military background. 
Only 5% ever apply again and we want to keep it that way. The reputation of the players that choose this small and narrow path shall also be rewarded for their efforts and not share their position with everyone. Since Mil.Ex. participants are ready to do anything, anytime, anywhere at almost any cost for the sake of others in an unselfish act to deliver quality airsofting for themselves and others. 
This course will give you the chance to pull this level off, gain experience and start doing stuff others only fantasize about. 
People don´t really understand until they try this level. SSMG offers these courses to equip players with the right toolset, so that you can start enjoying this level even if you have no military background at all. Lack of knowledge and self awareness is the biggest threat to your success. 
 
 
 

What is included in the price?
 
- Costs for booking a whole game area for these events. 
- Usage of our equipment like tents. 
- 8 to 10 veteran instructors plus SSMG crew. 
- Pyrotechnics. 
- Our fuel compensation and usage of our cars. 
- Our fuel compensation and usage of our boats. 
- Costs for crew for hiring stuff like cabins, trailers etc. 
 
 

Course Requirements
 
At this level we do not have the time to fall back on basics with the course attendees. You need to have a certain level of knowledge with you. 
It is required that you have the knowledge that is represented in the Mil.Sim Beginners and Advanced course.

It is not required that you have completed those courses, but your knowledge will be tested in the beginning of the Mil.Ex. course. 
If it shows that you do not match the level of experience required you will be refunded, canceled from the course and advised to other courses. 
 
 

Course content
 
- Airsoft Mil.Ex. mentality, how to survive the tough - live forum. 
- Scenario based activities. 
- Advanced demolitions training land and water. 
- Advanced boat training and underwater activities. 
- Advanced marine insertions and extractions offshore pickup day and night. 
- Tactical marine operations with full gear. Swimming and operating in marine environment day and night. 
- Rappelling and tactics with full gear. Both regular and Aussie style. 
- Night vision operations. 
- Long range operations. 
- Marine night operations, navigation, insertion, extraction, demolitions. 
- K9 hunt and capture evasion exercise. 
- 24h field survival behind enemy lines. 
- Sniper tactics. 
- SSMG weapon system usage and tactics. AT and sniper. 
- SSMG mortar system, education and tactics. 
- Parachute and diving introduction ingame - how it works. 
- Platoon leadership training. 
- Advanced mission planning. 
 
We´ll launch a course when we have a minimum of 6 participants. 

Price: € 290 pp