This is how much time you have left to train before your next operation starts.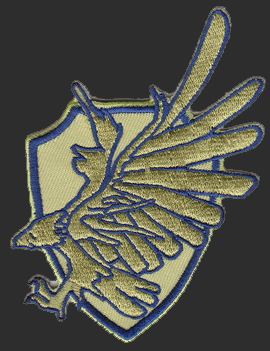 INTRO VIDEO

We host military experienced events within airsoft. SSMG encourages and wants to inspire people to physical activities in our society. Through our activities we get participants from the indoors to the outdoors where they can engage in the combination of physical and mental challenges in an adventurous and healthy way. Since 2008 have we focused ourselves on personal achievements, challenges and professional realism. Airsoft Mil.Sim. and Mil.Ex. delivered from SSMG is an experience-based activity. This means that the participant after completing a successful event with SSMG parts from us with a certain, wanted, exclusive experience. The emphasis of the experience focuses on the individual's ability to deal with situations that can not be found anywhere else in the everyday life. SSMG´s task is to deliver these rare opportunities to people by creating a safe and legal environment for them to be able to achieve this experience.

SSMG arranges field activities for at least a minimum of 24 hours, but on average it is our 42-hour events that dominate. Once a year we host 72 or 96 hour scenarios. Four to five days nonstop.

We offer a wide perspective of field activities where there are challenges for you as a participant within all difficulty levels. You don´t have to be a pro to join.

SSMG delivers the platform for the simulations, but you decide for yourself what you want to do and at what level you want to participate. If you have previous experience or professional experience within outdoors/field activities then SSMGs platform is a good spare time alternative for you. We always have the ability to offer you leadership challenges between 10 - 100 people if you are looking for theoretical and strategic field challenges.
On the other hand if you are a very physically strong person seeking an extra challenge lapsed with high expectations and responsibilities, we offer you our level five Mil.Ex. grade 1 & 2 factions, the hardest fractions existing. You can also take advantage of both your parachute certificates and / or diving certificate directly in the simulations if you like. SSMGs areas are carefully chosen to deliver the most for you as a participant.

SSMG is among the few in the world with its unique possibilities and wonderful areas that can deliver our multilevel action with parachuting opportunities, diving, air and boating experiences in ways rarely seen.

Thank you for your time.